Nicoletta Zini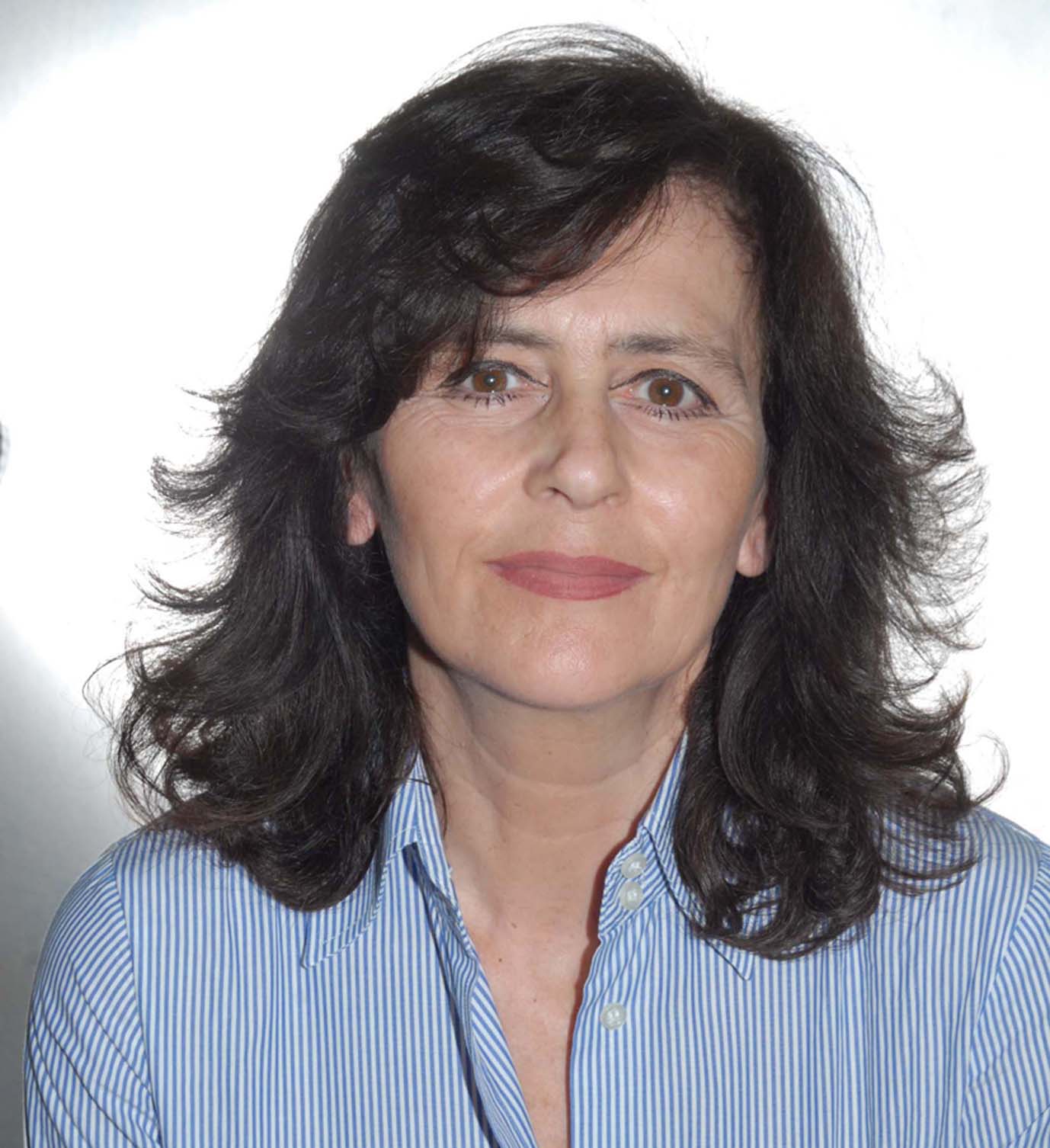 Istituto di Genetica Molecolare "Luigi Luca Cavalli-Sforza" – Sede di Bologna
c/o Istituto Ortopedico Rizzoli -via di Barbiano 1/10
40136 Bologna 
Phone: +39 051 6366771
E-mail: nicoletta.zini@cnr.it


Curriculum Vitae – Download
Elenco completo delle pubblicazioni – Download


Attività di ricerca
Italiano
L'attività di ricerca riguarda studi sull' ultrastruttura e funzioni del nucleo interfasico, l'analisi funzionale della distribuzione intranucleare dei diversi elementi del sistema di trasduzione del segnale inositide-dipendente.
Più recentemente sono stati valutati, mediante analisi in microscopia elettronica, il differenziamento osteogenico e condrogenico di progenitori cellulari cresciuti su materiali biocompatibili, al fine di chiarire alcuni aspetti dell' interazione cellule/matrice extracellulare e biomateriali impiegabili nei processi riparativi dell'osso e della cartilagine.  
Ulteriori studi sono stati condotti per analizzare il comportamento di cellule cresciute su scaffold biocompatibili 3-D che riproducono parte della morfologia degli organi adulti.
Inoltre sono  stati caratterizzati esosomi da  diversi modelli cellulari con il fine di dimostrare il loro ruolo nella comunicazione tra cellule.
Competenze:  microscopia elettronica a trasmissione e relative metodiche di allestimento dei preparati, immunocitochimica ultrastrutturale, immunofluorescenza, microscopia ottica.
Progetti di ricerca
Progetto europeo Horizon 2020-SCREENED EU 2019-2023, grant N° 825745: "A multistage model of thyroid gland function for screening endocrine-disrupting chemicals in a biologically sex-specific manner".  Responsabile presso IGM-CNR:  Dott.ssa Nicoletta Zini,  afferente all'Unità di Ricerca SCREENED coordinata dal Prof. Dott. Roberto Toni, Università di Parma.

Gruppo di ricerca
Despina Kiriakidu, tecnico di laboratorio IGM-CNR

Pubblicazioni Recenti
2021
Mitochondrial defect in Warsaw syndrome cells genomic integrity and mitochondrial metabolism defects in Warsaw syndrome cells: A comparison with Fanconi anemia. Journal Article Forthcoming
Journal of cellular physiology, Forthcoming.
Morphological study of TNPO3 and SRSF1 interaction during myogenesis by combining confocal, structured illumination and electron microscopy analysis. Journal Article
Molecular and cellular biochemistry, 476 (4), pp. 1797-1811, 2021.
Small Extracellular Vesicles from adipose derived stromal cells significantly attenuate in vitro the NF-kappaB dependent inflammatory/catabolic environment of osteoarthritis. Journal Article
Scientific Reports, 11 (1), pp. 1053, 2021.
Strawberry-Derived Exosome-Like Nanoparticles Prevent Oxidative Stress in Human Mesenchymal Stromal Cells Journal Article
Biomolecules, 11 (1), pp. e87, 2021.
2020
Microtopography of Immune Cells in Osteoporosis and Bone Lesions by Endocrine Disruptors. Journal Article
Frontiers in immunology, 11 , pp. 1737, 2020.
2019
Auto-Allo Graft Parallel Juxtaposition for Improved Neuroregeneration in Peripheral Nerve Reconstruction Based on Acellular Nerve Allografts. Journal Article
Annals of plastic surgery, 83 (3), pp. 318-325, 2019.
Chitosan-based scaffold counteracts hypertrophic and fibrotic markers in chondrogenic differentiated mesenchymal stromal cells. Journal Article
Journal of tissue engineering and regenerative medicine, 13 (10), pp. 1896-1911, 2019.
Extracellular Nanovesicles Secreted by Human Osteosarcoma Cells Promote Angiogenesis. Journal Article
Cancers (Basel), 11 (6), pp. e779, 2019.
The masks of Lorenzo Tenchini: their anatomy and surgical/bioengineering clues. Journal Article
Journal of anatomy, 235 (6), pp. 1036-1044, 2019.
2018
5-Aza Exposure Improves Reprogramming Process Through Embryoid Body Formation in Human Gingival Stem Cells. Journal Article
Frontiers in genetics, 9 , pp. 419, 2018.
Exosome-like nanovesicles isolated from Citrus limon L. exert antioxidative effect. Journal Article
Current pharmaceutical biotechnology, 19 (11), pp. 877-885, 2018.
Immunoelectron microscopic localization of Collagen type XV during human mesenchymal stem cells mineralization. Journal Article
Connective tissue research, 59 (Suppl. 1), pp. 42-45, 2018.
2017
A novel technique for decellularization of allogenic nerves and in vivo study of their use for peripheral nerve reconstruction. Journal Article
Journal of biomedical materials research. Part A, 105 (8), pp. 2228-2240, 2017.
Blocking Tumor-Educated MSC Paracrine Activity Halts Osteosarcoma Progression. Journal Article
Clinical cancer research, 23 (14), pp. 3721-3733, 2017.
2016
Altered pH gradient at the plasma membrane of osteosarcoma cells is a key mechanism of drug resistance. Journal Article
Oncotarget, 7 (39), pp. 63408-63423, 2016.
CD99 triggering induces methuosis of Ewing sarcoma cells through IGF-1R/RAS/Rac1 signaling. Journal Article
Oncotarget, 7 (48), pp. 79925-79942, 2016.
Energy metabolism in osteoclast formation and activity. Journal Article
International Journal of Biochemistry And Cell Biology, 79 , pp. 168-180, 2016.
Human periodontal ligament stem cells cultured onto cortico-cancellous scaffold drive bone regenerative process. Journal Article
European Cells & Materials, 32 , pp. 181-201, 2016.
Hyaluronan scaffold supports osteogenic differentiation of bone marrow concentrate cells. Journal Article
Journal of Biological Regulators and Homeostatic Agents, 30 (2), pp. 409-420, 2016.
Multimodal transfer of MDR by exosomes in human osteosarcoma Journal Article
International Journal of Oncology, 49 (1), pp. 189-196, 2016.
Non‑invasive prostate cancer detection by measuring miRNA variants (isomiRs) in urine extracellular vesicles. Journal Article
Oncotarget, 7 (16), pp. 22566-22578, 2016.
Osteogenic potential of dualblocks cultured with human periodontal ligament stem cells: in vitro and synchrotron microtomography study. Journal Article
Journal of Periodontal Research, 51 (1), pp. 112-124, 2016.
Specific inductive potential of a novel nanocomposite biomimetic biomaterial for osteochondral tissue regeneration Journal Article
Journal of Tissue Engineering and Regenerative Medicine, 10 , pp. 374-391, 2016.
2015
Assessment of an efficient xeno-free culture system for human periodontal ligament stem cells. Journal Article
Tissue Engineering. Part C, Methods, 21 (1), pp. 52-64, 2015.
Human bone marrow- and adipose-mesenchymal stem cells secrete exosomes enriched in distinctive miRNA and tRNA species. Journal Article
Stem Cell Research & Therapy, 6 , pp. 127, 2015.
Novel nano-composite biomimetic biomaterial allows chondrogenic and osteogenic differentiation of bone marrow concentrate derived cells. Journal Article
Journal of Materials Science. Materials in Medicine, 26 (4), pp. 173, 2015.
Osteogenic differentiation of human MSCs: Specific occupancy of the mitochondrial DNA by NFATc1 transcription factor. Journal Article
International Journal of Biochemistry & Cell Biology, 64 , pp. 212-219, 2015.
2014
Chondrogenic potential of Slug-depleted human mesenchymal stem cells. Journal Article
Tissue engineering. Part A, 20 , pp. 2795-2805, 2014, ISSN: 1937-3341.
Exosomes: novel effectors of human platelet lysate activity. Journal Article
European Cells & Materials, 28 , pp. 137-151, 2014, ISSN: 1473-2262.
Growth on poly(L-lactic acid) porous scaffold preserves CD73 and CD90 immunophenotype markers of rat bone marrow mesenchymal stromal cells Journal Article
Journal of materials science. Materials in medicine, 25 , pp. 2421-2436, 2014, ISSN: 0957-4530.
Melanocytes from Patients Affected by Ullrich Congenital Muscular Dystrophy and Bethlem Myopathy have Dysfunctional Mitochondria That Can be Rescued with Cyclophilin Inhibitors. Journal Article
Frontiers in Aging Neuroscience, 6 , pp. 324, 2014, ISSN: 1663-4365.