Davide Andrenacci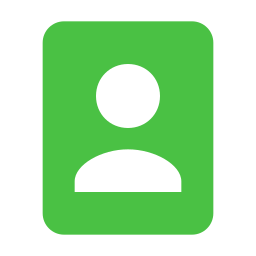 Istituto di Genetica Molecolare "Luigi Luca Cavalli-Sforza" – Sede di Bologna
c/o Istituto Ortopedico Rizzoli -via di Barbiano 1/10
40136 Bologna 
Phone: +39 051 6366394 
Fax:  +39 051 4689922
E-mail: davide.andrenacci@area.cnr.bo.it

Curriculum Vitae – Download
Elenco completo delle Pubblicazioni – Download
Genetica formale in Drosophila.
Biologia molecolare: tecniche di base della biologia molecolare, clonaggi, Southern blot, PCR, RT-PCR, PCR quantitativa, elettroforesi SDS-PAGE, Western blot, ibridazione in situ, immunoistochimica.
Tecniche di microscopia: microscopia ottica in campo chiaro e in fluorescenza. 
Studio dei meccanismi che regolano l'espressione genica in risposta ad alterazioni del genoma prodotte dalla mobilizzazione di elementi trasponibili o da alterazioni della lamina nucleare, utilizzando Drosophila melanogaster come animale modello.
Studio delle aminopatie progeroidi (Progeria di Hutchinson-Gilford).
Pubblicazioni Recenti
2021
Interleukin-6 neutralization ameliorates symptoms in prematurely aged mice. Journal Article
In: Aging Cell, 20 (1), pp. e13285, 2021.
2020
Silencing of Euchromatic Transposable Elements as a Consequence of Nuclear Lamina Dysfunction. Journal Article
In: Cells, 9 (3), pp. e625, 2020.
Tendon Extracellular Matrix Remodeling and Defective Cell Polarization in the Presence of Collagen VI Mutations. Journal Article
In: Cells, 9 (2), pp. e409, 2020.
The Impact of Drosophila Awd/NME1/2 Levels on Notch and Wg Signaling Pathways. Journal Article
In: International journal of molecular sciences, 21 (19), pp. 7257, 2020.
The role of transposable elements activity in aging and their possible involvement in laminopathic diseases. Journal Article
In: Ageing research reviews, 57 , pp. 100995, 2020.
2019
Altered adipocyte differentiation and unbalanced autophagy in type 2 Familial Partial Lipodystrophy: an in vitro and in vivo study of adipose tissue browning. Journal Article
In: Experimental & molecular medicine., 51 (8), pp. 89, 2019.
Comparative Expression Profiling of Wild Type Drosophila Malpighian Tubules and von Hippel-Lindau Haploinsufficient Mutant. Journal Article
In: Frontiers in physiology, 10 , pp. 619, 2019.
Statins and Histone Deacetylase Inhibitors Affect Lamin A/C - Histone Deacetylase 2 Interaction in Human Cells. Journal Article
In: Frontiers in cell and developmental biology, 7 , pp. 6, 2019.
2018
Altered modulation of lamin A/C-HDAC2 interaction and p21 expression during oxidative stress response in HGPS. Journal Article
In: Aging cell, 17 (5), pp. e1282, 2018.
2016
Production of Small Noncoding RNAs from the flamenco Locus Is Regulated by the gypsy Retrotransposon of Drosophila melanogaster. Journal Article
In: Genetics, 204 (2), pp. 631-644, 2016.