Davide Andrenacci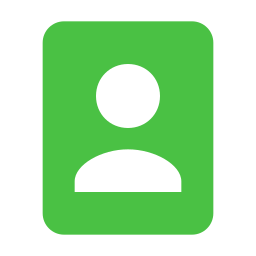 Istituto di Genetica Molecolare "Luigi Luca Cavalli-Sforza" – Sede di Bologna
c/o Istituto Ortopedico Rizzoli -via di Barbiano 1/10
40136 Bologna 
Phone: +39 051 6366394 
Fax:  +39 051 4689922
E-mail: davide.andrenacci@area.cnr.bo.it

Curriculum Vitae – Download
Elenco completo delle Pubblicazioni – Download
Genetica formale in Drosophila.
Biologia molecolare: tecniche di base della biologia molecolare, clonaggi, Southern blot, PCR, RT-PCR, PCR quantitativa, elettroforesi SDS-PAGE, Western blot, ibridazione in situ, immunoistochimica.
Tecniche di microscopia: microscopia ottica in campo chiaro e in fluorescenza. 
Studio dei meccanismi che regolano l'espressione genica in risposta ad alterazioni del genoma prodotte dalla mobilizzazione di elementi trasponibili o da alterazioni della lamina nucleare, utilizzando Drosophila melanogaster come animale modello.
Studio delle aminopatie progeroidi (Progeria di Hutchinson-Gilford).
Pubblicazioni Recenti
2021
Interleukin-6 neutralization ameliorates symptoms in prematurely aged mice. Journal Article
In: Aging Cell, vol. 20, no. 1, pp. e13285, 2021.
Retrotransposons Down- and Up-Regulation in Aging Somatic Tissue Journal Article
In: Cells, vol. 11, no. 1, pp. 79, 2021.
2020
Silencing of Euchromatic Transposable Elements as a Consequence of Nuclear Lamina Dysfunction. Journal Article
In: Cells, vol. 9, no. 3, pp. e625, 2020.
Tendon Extracellular Matrix Remodeling and Defective Cell Polarization in the Presence of Collagen VI Mutations. Journal Article
In: Cells, vol. 9, no. 2, pp. e409, 2020.
The Impact of Drosophila Awd/NME1/2 Levels on Notch and Wg Signaling Pathways. Journal Article
In: International journal of molecular sciences, vol. 21, no. 19, pp. 7257, 2020.
The role of transposable elements activity in aging and their possible involvement in laminopathic diseases. Journal Article
In: Ageing research reviews, vol. 57, pp. 100995, 2020.
2019
Altered adipocyte differentiation and unbalanced autophagy in type 2 Familial Partial Lipodystrophy: an in vitro and in vivo study of adipose tissue browning. Journal Article
In: Experimental & molecular medicine., vol. 51, no. 8, pp. 89, 2019.
Comparative Expression Profiling of Wild Type Drosophila Malpighian Tubules and von Hippel-Lindau Haploinsufficient Mutant. Journal Article
In: Frontiers in physiology, vol. 10, pp. 619, 2019.
Statins and Histone Deacetylase Inhibitors Affect Lamin A/C - Histone Deacetylase 2 Interaction in Human Cells. Journal Article
In: Frontiers in cell and developmental biology, vol. 7, pp. 6, 2019.
2018
Altered modulation of lamin A/C-HDAC2 interaction and p21 expression during oxidative stress response in HGPS. Journal Article
In: Aging cell, vol. 17, no. 5, pp. e1282, 2018.
2016
Production of Small Noncoding RNAs from the flamenco Locus Is Regulated by the gypsy Retrotransposon of Drosophila melanogaster. Journal Article
In: Genetics, vol. 204, no. 2, pp. 631-644, 2016.