Cenni Vittoria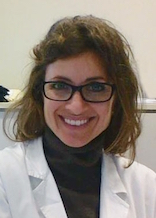 Istituto di Genetica Molecolare "Luigi Luca Cavalli-Sforza" – Sede di Bologna
c/o Istituto Ortopedico Rizzoli -via di Barbiano 1/10
40136 Bologna 
Phone: +39 051 6366856
E-mail: vittoria.cenni@cnr.it


Curriculum Vitae – Download
Elenco completo delle pubblicazioni – Download


Attività di ricerca
L'attività di ricerca è principalmente concentrata sullo studio dei meccanismi di segnale intracellulare in molteplici modelli cellulari. In particolare, grande interesse è rivolto allo studio della regolazione delle interazioni e fosforilazioni proteiche nell'ambito dell'asse di segnale di PI3K/Akt/mTOR e delle MAPK. L'argomento principale delle mie ricerche è lo studio delle funzioni di alcune proteine nella risposta allo stress ossidativo in cellule muscolari normali e affette da patologie dell'apparato muscoloscheletrico. Le patologie su cui si concentrano i miei studi sono rappresentate da 1. neoplasie maligne e 2. malattie genetiche.
Questi studi sono finalizzati ad approfondire il ruolo svolto da queste proteine nella progressione tumorale di linee cellulari ottenute da rabdomiosarcomi e osteosarcomi, con l'obiettivo di identificare nuovi bersagli molecolari che permettano di aumentare le aspettative di vita dei pazienti affetti da queste patologie.

Gli studi sulle distrofie muscolari e su patologie causate da mutazioni del gene della lamina A/C, sono finalizzati all'identificazione di nuovi trattamenti terapeutici mirati a ridurre i livelli di espressione di progerina e prelamina, il cui accumulo è responsabile dell'insorgenza delle patologie. Tra queste, ci sono sindromi associate ad invecchiamento precoce, come la progeria di Hutchinson-Gilford (HGPS), o patologie metaboliche come la lipodistrofia (FPLD). In passato, ho preso attivamente parte all'identificazione della rapamicina come nuovo farmaco per contrastare l'accumulo di progerina in cellule di pazienti affetti da HGPS. Un'altra linea di ricerca è finalizzata alla determinazione della modulazione dell'attività autofagica come trattamento terapeutico di patologie muscoloscheletriche LMNA-dipendenti.
In passato, le mie ricerche hanno riguardato lo studio del ruolo delle chinasi Akt 1, 2 e 3, dei loro substrati e partner di legame nel meccanismo di segnale indotto da Interleuchina-1 e da TRAIL nell'acquisizione della farmaco resistenza in cellule di osteosarcomi, nel rimodellamento del citoscheletro actinico in seguito a stimolazione con PDGF o durante il differenziamento muscolare. Attraverso un approccio di fosfo-proteomica, ha coordinato alcuni studi che hanno portato all' identificazione della lamina A e di Ankrd2, come nuovi substrati della chinasi Akt.

Progetti di ricerca
Valutazione dell'autofagia come possibile target terapeutico nella Distrofia Muscolare di Emery-Dreifuss
Studio del cross-talk tra citochine infiammatorie e progerina in cellule di progeria di Hutchinson-Gilford.
Improving the quality of life in progeria: a first trial in the murine lmna G609G/G609G model.

Pubblicazioni Recenti
2021
Ectopic Expression of Ankrd2 Affects Proliferation, Motility and Clonogenic Potential of Human Osteosarcoma Cells. Journal Article
In: Cancers (Basel), 13 (2), pp. e174, 2021.
Interleukin-6 neutralization ameliorates symptoms in prematurely aged mice. Journal Article
In: Aging Cell, 20 (1), pp. e13285, 2021.
Protein aggregates and autophagy involvement in a family with a mutation in Z-band alternatively spliced PDZ-motif protein. Journal Article
In: Neuromuscular disorders, S0960-8966 (20), pp. 30673-30678, 2021.
Revisiting the Role of GSK3, A Modulator of Innate Immunity, in Idiopathic Inclusion Body Myositis. Journal Article
In: Cells, 10 (11), pp. 3255, 2021.
2020
Emerin Phosphorylation during the Early Phase of the Oxidative Stress Response Influences Emerin-BAF Interaction and BAF Nuclear Localization Journal Article
In: Cells, 9 (6), pp. 1415, 2020.
Lamin A Involvement in Ageing Processes Journal Article
In: Ageing research reviews, 62 , pp. 101073, 2020.
PCAF Involvement in Lamin A/C-HDAC2 Interplay during the Early Phase of Muscle Differentiation Journal Article
In: Cells, 9 (7), pp. E1735, 2020.
Tendon Extracellular Matrix Remodeling and Defective Cell Polarization in the Presence of Collagen VI Mutations. Journal Article
In: Cells, 9 (2), pp. e409, 2020.
2019
Ankrd2 in Mechanotransduction and Oxidative Stress Response in Skeletal Muscle: New Cues for the Pathogenesis of Muscular Laminopathies. Journal Article
In: Oxidative medicine and cellular longevity, 2019 , pp. 7318796, 2019, (Review).
The Cutting Edge: The Role of mTOR Signaling in Laminopathies. Journal Article
In: International journal of molecular sciences, 20 (4), pp. E847, 2019.
2018
Mandibuloacral dysplasia: A premature ageing disease with aspects of physiological ageing. Journal Article
In: Ageing research reviews, 42 , pp. 1-13, 2018.
2017
Emery-Dreifuss Muscular Dystrophy-Associated Mutant Forms of Lamin A Recruit the Stress Responsive Protein Ankrd2 into the Nucleus, Affecting the Cellular Response to Oxidative Stress. Journal Article
In: Cellular Physiology and Biochemistry, 42 , pp. 169-184, 2017.
Letter to the editor: Comments on Wette et al. (2017): "Characterization of muscle ankyrin repeat proteins in human skeletal muscle". Journal Article
In: American journal of physiology. Cell physiology, 313 (4), pp. C469-C470, 2017.
Mandibuloacral dysplasia: A premature ageing disease with aspects of physiological ageing. Journal Article
In: Ageing research reviews, 42 , pp. 1-13, 2017.
2016
Barrier-to-Autointegration Factor (BAF) involvement in prelamin A-related chromatin organization changes. Journal Article
In: Oncotarget, 7 (13), pp. 15662-15677, 2016.
Potential therapeutic effects of the mtor inhibitors for preventing ageing and progeria-related disorders. Journal Article
In: British Journal of Clinical Pharmacology (Literature Review), 82 (5), pp. 1229-1244, 2016.