Francesco Ferrari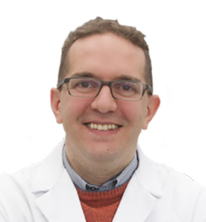 Istituto di Genetica Molecolare "Luigi Luca Cavalli-Sforza" – CNR
Via Abbiategrasso, 207
27100 Pavia

E-mail: francesco.ferrari@igm.cnr.it


Curriculum Vitae – Download
Elenco completo delle pubblicazioni – Download


Attività di ricerca
L'interesse principale del gruppo di ricerca è lo studio dell'organizzazione 3D della cromatina ed il suo ruolo nel regolare la funzionalità del genoma. Siamo soprattutto esperti nell'utilizzo di dati di architettura 3D della cromatina ottenuti con Hi-C, una metodica derivata da "chromosome conformation capture" (3C), e altre tecniche sperimentali genomiche basate su sequenziamento massivo. Utilizziamo anche altri dati di genomica funzionale, soprattutto dati ottenuti con metodiche di trascrittomica ed epigenomica.
Sfruttiamo la nostra esperienza in queste metodiche "omiche" per comprendere i meccanismi che regolano la trascrizione a diversi livelli.
Su larga scala, studiamo i meccanismi che governano la regolazione coordinata di interi domini cromatinici in condizioni fisiologiche ed in malattie. Questi riguardano, per esempio, l'organizzazione del genoma in domini strutturali distinti, come i "Topological Associated Domains" (TADs), o i "Lamina Associated Domains" (LADs).
Ad una scala più fine, invece, studiamo gli elementi regolativi distali ("enhancers") e le loro alterazioni genetiche o epigenetiche nei tumori ed in malattie genetiche. In questo contesto, sfruttiamo i dati sulla struttura 3D della cromatina per rifinire l'associazione di elementi regolativi distali con i loro geni bersaglio, per caratterizzare il ruolo funzionale degli enhancers nella regolazione epigenetica e trascrizionale, all'interno della più ampia rete di regolazione genica.
Alterazione della rete regolativa di enhancer e geni nel cancro.
Stiamo lavorando alla caratterizzazione delle mutazioni non-codificanti nei tumori, per studiare come queste possano alterare la complessa rete regolativa dei geni e dei loro elementi regolativi non-codificanti (promotori ed enhancers).
Alterazioni dell'eterocromatina nell'invecchiamento e in malattie.
Insieme ad un gruppo di collaboratori stiamo lavorando ad una nuova metodica sperimentale per caratterizzare l'accessibilità della cromatina in diverse condizioni normali e patologiche. La stiamo applicando per studiare i cambiamenti strutturali dell'eterocromatina nell'invecchiamento e in diverse malattie.
Metodi per l'analisi di dati sulla cromatina.
Lavoriamo a nuovi metodi di biologia computazionale per l'analisi di dati genomici, in particolare per lo studio di marcatori epigenetici (es. dati di ChIP-seq) e architettura 3D della cromatina (dati di Hi-C).
Definizione di circuiti trascrizionali a livello di singole cellule.
Insieme ai nostri collaboratori, sfruttiamo dati genomici da singole cellule per identificare moduli regolativi epigenetici e trascrizionali attivati in diversi processi che coinvolgono sub-popolazioni cellulari rare o eterogenee. Per esempio, questo include progetti per la caratterizzazione di cellule immunitarie infiltranti i tumori o, in altri progetti, l'identificazione di biomarcatori in sotto-popolazioni di cellule circolanti.

Pubblicazioni Recenti
2022
Hi-C Data Analysis Methods and Protocols Book
SpringerLink, 2022, ISBN: 978-1-0716-1390-0.
2021
Leveraging three-dimensional chromatin architecture for effective reconstruction of enhancer-target gene regulatory interactions Journal Article
In: Nucleic acids research, vol. 49, no. 17, 2021.
Oncolytic adenovirus and gene therapy with EphA2-BiTE for the treatment of pediatric high-grade gliomas Journal Article
In: Journal for immunotherapy of cancer, vol. 9, iss. 5, 2021.
Single-cell profiling reveals the dynamics of cytomegalovirusspecific T-cells in haploidentical hematopoietic stem cell transplantation Journal Article
In: Haematologica, vol. 106, no. 10, pp. 2768-2773, 2021.
T Cells Expressing Receptor Recombination/Revision Machinery Are Detected in the Tumor Microenvironment and Expanded in Genomically Over-unstable Models Journal Article
In: Cancer immunology research, 2021.
Visualizing and Annotating Hi-C Data Journal Article
In: Methods in molecular biology, vol. 2301, pp. 97-132, 2021.
2020
Dysfunctional polycomb transcriptional repression contributes to lamin A/C-dependent muscular dystrophy. Journal Article
In: Journal of clinical investigation, vol. 130, no. 5, pp. 2408-2421, 2020.
HiCBricks: building blocks for efficient handling of large Hi-C datasets. Journal Article
In: Bioinformatics, vol. 36, no. 6, pp. 1917-1919, 2020.
SAMMY-seq reveals early alteration of heterochromatin and deregulation of bivalent genes in Hutchinson-Gilford Progeria Syndrome. Journal Article
In: Nature communications, vol. 11, no. 1, pp. 6274, 2020.
2019
Computational Biology Solutions to Identify Enhancers-target Gene Pairs Journal Article
In: Computational and structural biotechnology journal, vol. 17, pp. 821-831, 2019.
Global chromatin conformation differences in the Drosophila dosage compensated chromosome X. Journal Article
In: Nature Communications, vol. 25, no. 10, pp. 5355, 2019.
Hi-C analysis: from data generation to integration Journal Article
In: Biophysical reviews, vol. 11, no. 1, pp. 67-78, 2019.
HiCBricks: building blocks for efficient handling of large Hi-C datasets. Journal Article Forthcoming
In: Bioinformatics, Forthcoming.
2017
WoPPER: Web server for Position Related data analysis of gene Expression in Prokaryotes. Journal Article
In: Nucleic Acids Research, vol. 45, no. W1, pp. W109-W115, 2017.