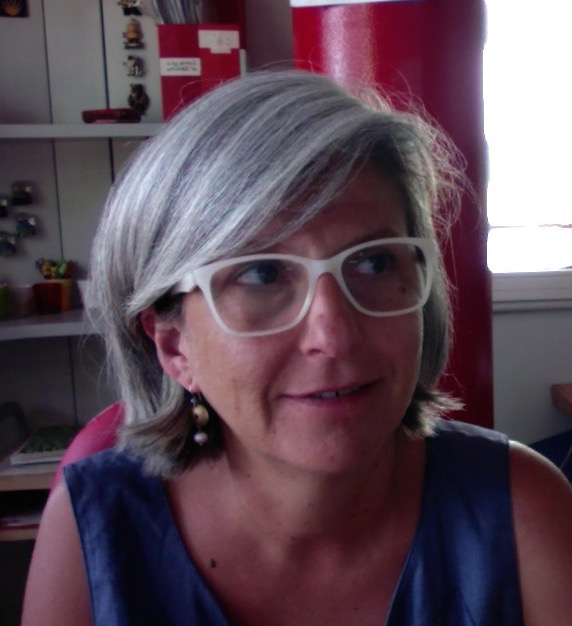 Silvia Bione

Istituto di Genetica Molecolare "Luigi Luca Cavalli-Sforza"
Via Abbiategrasso, 207 – 27100 PAVIA
tel: +39 0382 546340
E-mail: silvia.bione@igm.cnr.it
Curriculum Vitae – Download

Elenco Completo delle Pubblicazioni – Download
Attività di Ricerca

La comprensione dei meccanismi biologici implicati nel funzionamento della cellula e dei suoi stati patologici richiede oggi l'utilizzo di approcci bioinformatici e biostatistici in grado di interpretare ed integrare l'enorme quantità di informazioni ottenute mediante approcci di tipo "omico". I recenti sviluppi tecnologici hanno reso possibile l'analisi a livello dell'intero genoma di diversi fenomeni biologici portando alla generazione di dati che necessitano oggi nuovi strumenti d'indagine.
Lo scopo delle ricerche in corso è quello di sviluppare ed applicare nuove metodologie bioinformatiche allo studio dei meccanismi molecolari che agiscono nella cellula in condizioni fisiologiche o patologiche. 
In particolare, negli ultimi anni il nostro studio si è concentrato sull'analisi genomica e funzionale degli RNA lunghi non-codificanti (lncRNAs), una nuova classe di molecole il cui ruolo nella cellula è ancora da determinare.
Progetti di Ricerca
Caratteristiche trascrizionali e di splicing degli RNA lunghi non-codificanti (lncRNAs)

Profili trascrizionali degli RNA lunghi non-codificanti (lncRNAs) in pazienti affetti da Leucemia Mieloide Acuta (AML)
Pubblicazioni Recenti
2021
A Role for Human DNA Polymerase lambda in Alternative Lengthening of Telomeres Journal Article
In: International journal of molecular sciences, vol. 22, no. 5, pp. 2365, 2021.
Protein instability associated with AARS1 and MARS1 mutations causes Trichothiodystrophy Journal Article
In: Human molecular genetics, vol. 30, iss. 18, no. 1711, pp. 1720, 2021.
Reduced levels of prostaglandin I 2 synthase: a distinctive feature of the cancer-free trichothiodystrophy Journal Article
In: Proceedings of the National Academy of Sciences of the United States of America., vol. 118, no. 26, 2021.
TERRA transcription destabilizes telomere integrity to initiate break-induced replication in human ALT cells. Journal Article
In: Nature communications, vol. 12, no. 1, pp. 3760, 2021.
2020
GC-AG Introns Features in Long Non-coding and Protein-Coding Genes Suggest Their Role in Gene Expression Regulation Journal Article
In: Frontiers in Genetics - RNA, vol. 11, pp. 488-502, 2020.
2019
Bi-allelic TARS Mutations Are Associated with Brittle Hair Phenotype. Journal Article
In: American Journal of Human Genetics, vol. 105, no. 2, pp. 434-440, 2019.
Identification of a novel antiviral micro-RNA targeting the NS1 protein of the H1N1 pandemic human influenza virus and a corresponding viral escape mutation. Journal Article
In: Antiviral research, vol. 171, pp. 104593, 2019.
2015
An Association Rule Mining Approach to Discover lncRNAs Expression Patterns in Cancer Datasets. Journal Article
In: Biomed Research International, vol. 2015, pp. 146250, 2015.
Characterization of the biological processes shaping the genetic structure of the Italian population. Journal Article
In: BMC Genetics, vol. 16, pp. 132, 2015.
Chronic Replication Problems Impact Cell Morphology and Adhesion of DNA Ligase I Defective Cells. Journal Article
In: Plos One, vol. 10, no. 7, pp. e0130561, 2015.
Heritability of young- and old-onset ischaemic stroke. Journal Article
In: European Journal of Neurology, vol. 22, no. 11, pp. 1488-1491, 2015.