Simone Sabbioneda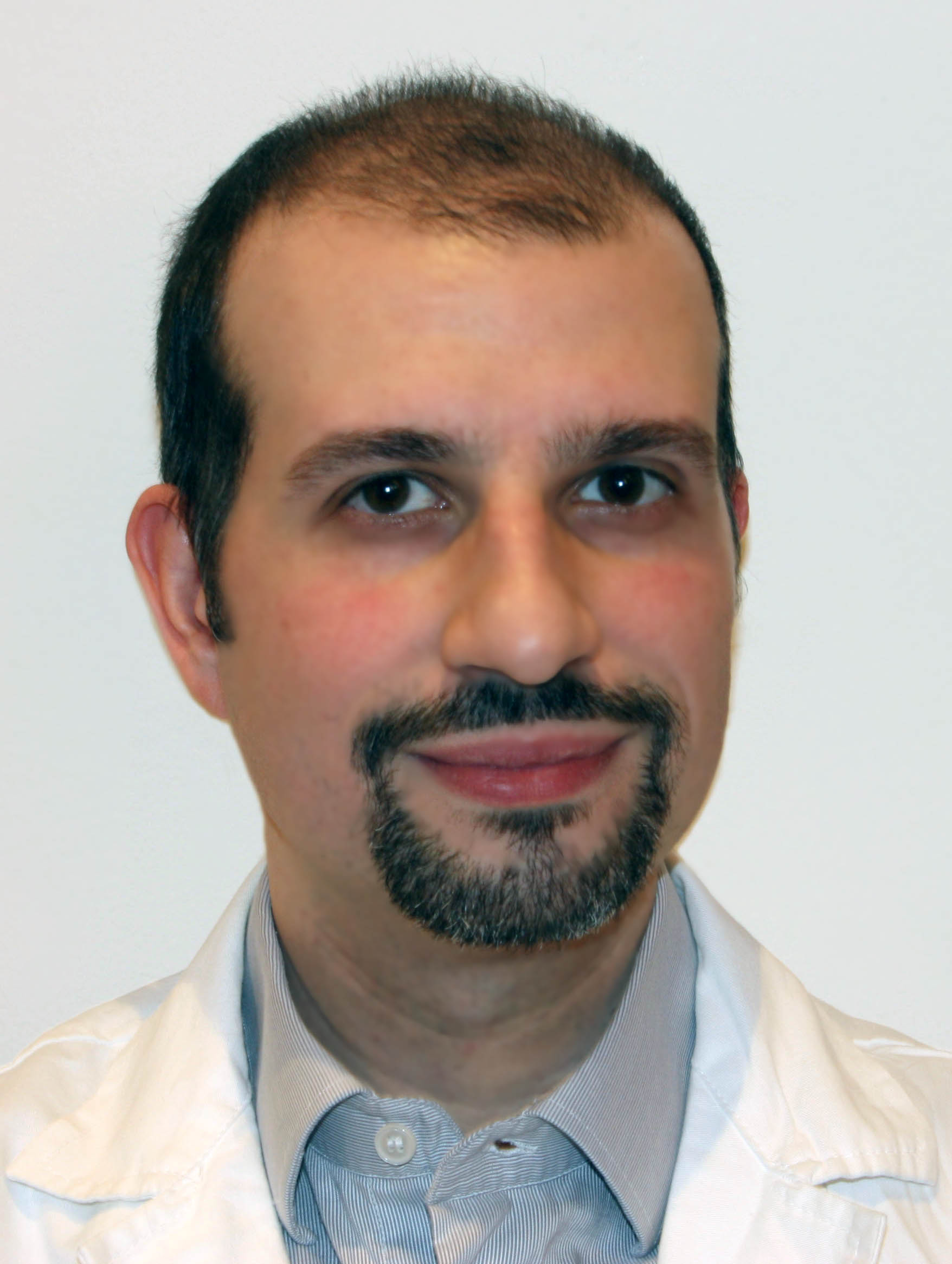 Istituto di Genetica Molecolare "Luigi Luca Cavalli-Sforza"
Via Abbiategrasso, 207 – 27100 PAVIA
tel: +39 0382 546339
E-mail: simone.sabbioneda@igm.cnr.it

Curriculum Vitae – Download

Elenco Completo Pubblicazioni – Download



Attività di Ricerca

La replicazione del DNA è un processo altamente processivo e accurato, ma il danno al DNA è una sfida straordinaria e se non riparato tempestivamente può portare ad un aumento della frequenza di mutazioni, allo stallo della forca replicativa e alla successiva morte cellulare. A livello dell'intero organismo, queste carenze possono portare alla cancerogenesi, a patologie neurodegenerative e a difetti nel sistema immunitario. Un meccanismo di tolleranza al danno chiamato Post Replication Repair (PRR) può replicare efficacemente DNA danneggiato e permette il completamento della replicazione. Il PRR può bypassare il danno utilizzando sia le polimerasi di sintesi della translesione-sintesi (TLS) sia un meccanismo simile alla ricombinazione chiamato "template switch". La sintesi translesione utilizza DNA polimerasi specializzate per replicare le basi danneggiate grazie al loro ampio sito catalitico che può ospitare un DNA stampo altamente distorto.
La maggior parte delle polimerasi TLS appartiene alla famiglia Y ed include la polimerasi eta, iota, kappa e Rev1 insieme alla polimerasi zeta che invece fa parte della famiglia B. A causa del loro sito catalitico aperto, le polimerasi TLS sono soggette ad errori nella replicazione del DNA non danneggiato ed è quindi fondamentale controllare il loro reclutamento durante la replicazione per evitare una aumento della mutagenesi e la conseguente instabilità del genoma. Polη ha la capacità di replicare in maniera accurata e priva di errori attraverso i principali addotti causati dall'esposizione a raggi UV, i dimeri di pirimidina (CPD). In sua assenza, il bypass viene effettuato dalle altre polimerasi con diversi gradi di precisione, portando ad un aumento di 40 volte della frequenza di mutazione. L'incorporazione dei nucleotidi sbagliati dove è presente la lesione è ritenuta essere la causa di tale aumento della mutagenesi che potrebbe poi portare, a lungo termine, all'instabilità del genoma, uno dei segni distintivi del cancro. L'assenza di polη è la causa della malattia genetica Xeroderma Pigmentosum Variante (XPV). I pazienti con XPV presentano una pigmentazione anomala della pelle e sono soggetti a tumori della pelle indotti dalla luce solare, quali i carcinomi basali e squamocellulari e i melanomi maligni.
L'obiettivo principale del mio laboratorio è quello di caratterizzare dove polη agisce a livello genomico e come è regolata da una rete di interazioni proteiche e modifiche post-traduzionali (Ubiquitinazione, fosforilazione e SUMOlazione). Cerchiamo di rispondere a queste domande attraverso un approccio multidisciplinare che va dalla biologia cellulare alla biochimica in linee cellulari umane.  Il lavoro in laboratorio ha lo scopo di chiarire il modo in cui polη assiste nel mantenimento della stabilità del genoma come barriera per lo sviluppo del cancro, fornendo potenzialmente biomarcatori per la diagnosi di XPV atipici e, a lungo termine, si spera contribuisca alla progettazione di terapie razionali contro il cancro.
Progetti di Ricerca


Pubblicazioni Recenti
2021
A Role for Human DNA Polymerase lambda in Alternative Lengthening of Telomeres Journal Article
In: International journal of molecular sciences, vol. 22, no. 5, pp. 2365, 2021.
DROSHA is recruited to DNA damage sites by the MRN complex to promote non-homologous end-joining Journal Article
In: Journal of cell science, vol. 134, no. 6, pp. jcs249706, 2021.
Elongating RNA polymerase II and RNA:DNA hybrids hinder fork progression and gene expression at sites of head-on replication-transcription collisions Journal Article
In: Nucleic acids research, vol. 49, no. 22, pp. 12769-12784, 2021.
2020
From R-Loops to G-Quadruplexes: Emerging New Threats for the Replication Fork. Journal Article
In: International journal of molecular sciences, vol. 21, no. 4, pp. e1506, 2020.
Novel alternative ribonucleotide excision repair pathways in human cells by DDX3X and specialized DNA polymerases. Journal Article
In: Nucleic acids research, vol. 48, no. 20, pp. 11551-11565, 2020.
2019
Cellular stress due to impairment of collagen prolyl hydroxylation complex is rescued by the chaperone 4-phenylbutyrate. Journal Article
In: Disease models & mechanisms, vol. 12, no. 6, 2019.
Chk1 loss creates replication barriers that compromise cell survival independently of excess origin firing. Journal Article
In: EMBO Journal, vol. 38, no. e101284, 2019.
Gene Expression Profiles Controlled by the Alternative Splicing Factor Nova2 in Endothelial Cells. Journal Article
In: Cells, vol. 8, no. 12, pp. pii: E1498, 2019.
UBR5 interacts with the replication fork and protects DNA replication from DNA polymerase eta toxicity. Journal Article
In: Nucleic acids research, vol. 47, no. 21, pp. 11268-11283, 2019.
2018
4-PBA ameliorates cellular homeostasis in fibroblasts from osteogenesis imperfecta patients by enhancing autophagy and stimulating protein secretion. Journal Article
In: Biochimica et Biophysica Acta (BBA) - Molecular Basis of Disease, vol. 1864, pp. 1642-1652, 2018.
2017
Phosphorylation regulates human pol-eta stability and damage bypass throughout the cell cycle. Journal Article
In: Nucleic Acids Research, vol. 45, no. 16, pp. 9441-9454, 2017.
Ribonucleotide incorporation by human DNA polymerase eta impacts translesion synthesis and RNase H2 activity. Journal Article
In: Nucleic Acids Research, vol. 45, no. 5, pp. 2600-2614, 2017.
2016
RAD18, WRNIP1 and ATMIN promote ATM signalling in response to replication stress. Journal Article
In: 35, vol. 30, no. 4009-4019, 2016.
The Regulation of DNA Damage Tolerance by Ubiquitin and Ubiquitin-Like Modifiers. Journal Article
In: Frontiers in Genetics, vol. 7, pp. 105, 2016.
TRAIP promotes DNA damage response during genome replication and is mutated in primordial dwarfism. Journal Article
In: Nature Genetics, vol. 48, no. 1, pp. 36-43, 2016.
USP7 is essential for maintaining Rad18 stability and DNA damage tolerance. Journal Article
In: Oncogene, vol. 35, no. 8, pp. 965-976, 2016.
2015
Replication of Structured DNA and its implication in epigenetic stability. Journal Article
In: Frontiers in Genetics, vol. 6, pp. 209, 2015.