Giordano Liberi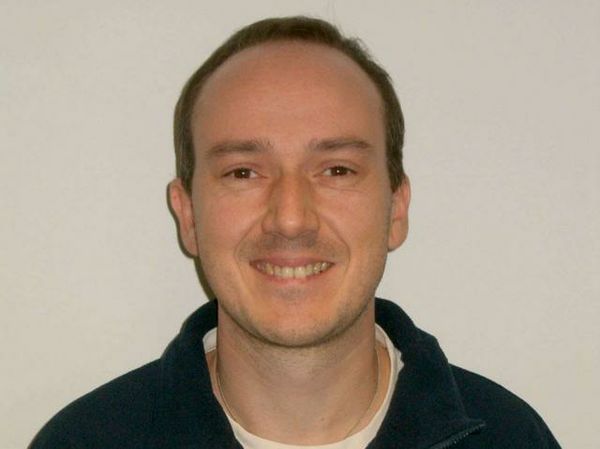 Istituto di Genetica Molecolare "Luigi Luca Cavalli-Sforza"
Via Abbiategrasso, 207 – 27100 PAVIA
tel: +39 0382 546364
E-mail: giordano.liberi@igm.cnr.it


Curriculum  Vitae – Download
Elenco Completo delle Pubblicazioni – Download
Attività di Ricerca:
Nel nostro laboratorio indaghiamo i meccanismi molecolari che causano instabilità genomica negli organismi eucarioti, in risposta all'arresto patologico e alle modificazioni strutturali della forca di replicazione quando essa incontra ostacoli rappresentati dalla trascrizione e dagli R-loops. I conflitti tra la replicazione e la trascrizione del DNA e la formazione di R-loops non regolata sono una delle caratteristiche del cancro e di altre patologie degenerative.
Progetti di Ricerca
Meccanismi che modulano la stabilità della forcella di replicazione del DNA e la formazione di R-loops durante i conflitti con la trascrizione.


Gruppo di Ricerca
Luca Zardoni, Borsista Post-Doc
Sidrit Uruci, studente interno "Biologia Sperimentale e Applicata", Università di Pavia

Pubblicazioni Recenti
2020
2D Gel Electrophoresis to Detect DNA Replication and Recombination Intermediates in Budding Yeast. Journal Article
In: Methods in molecular biology, 2119 , pp. 43-59, 2020.
Senataxin Ortholog Sen1 Limits DNA:RNA Hybrid Accumulation at DNA Double-Strand Breaks to Control End Resection and Repair Fidelity. Journal Article
In: Cell reports, 31 (5), pp. 107603, 2020.
The dark side of RNA:DNA hybrids Journal Article
In: Mutatation Research-Reviews in Mutation Research, 784 , pp. 108300, 2020.
2019
Bi-allelic TARS Mutations Are Associated with Brittle Hair Phenotype. Journal Article
In: American Journal of Human Genetics, 105 (2), pp. 434-440, 2019.
Regulation of DNA Double Strand Breaks Processing: Focus on Barriers. Journal Article
In: Frontiers in molecular biosciences, 6 , pp. 55, 2019.
2018
Dormant origins and fork protection mechanisms rescue sister forks arrested by transcription. Journal Article
In: Nucleic Acids Research, 46 (3), pp. 12271239, 2018.
2015
Replication and transcription on a collision course: eukaryotic regulation mechanisms and implications for DNA stability. Journal Article
In: Frontiers in Genetics, 6 , pp. 166, 2015.