Laura Zannini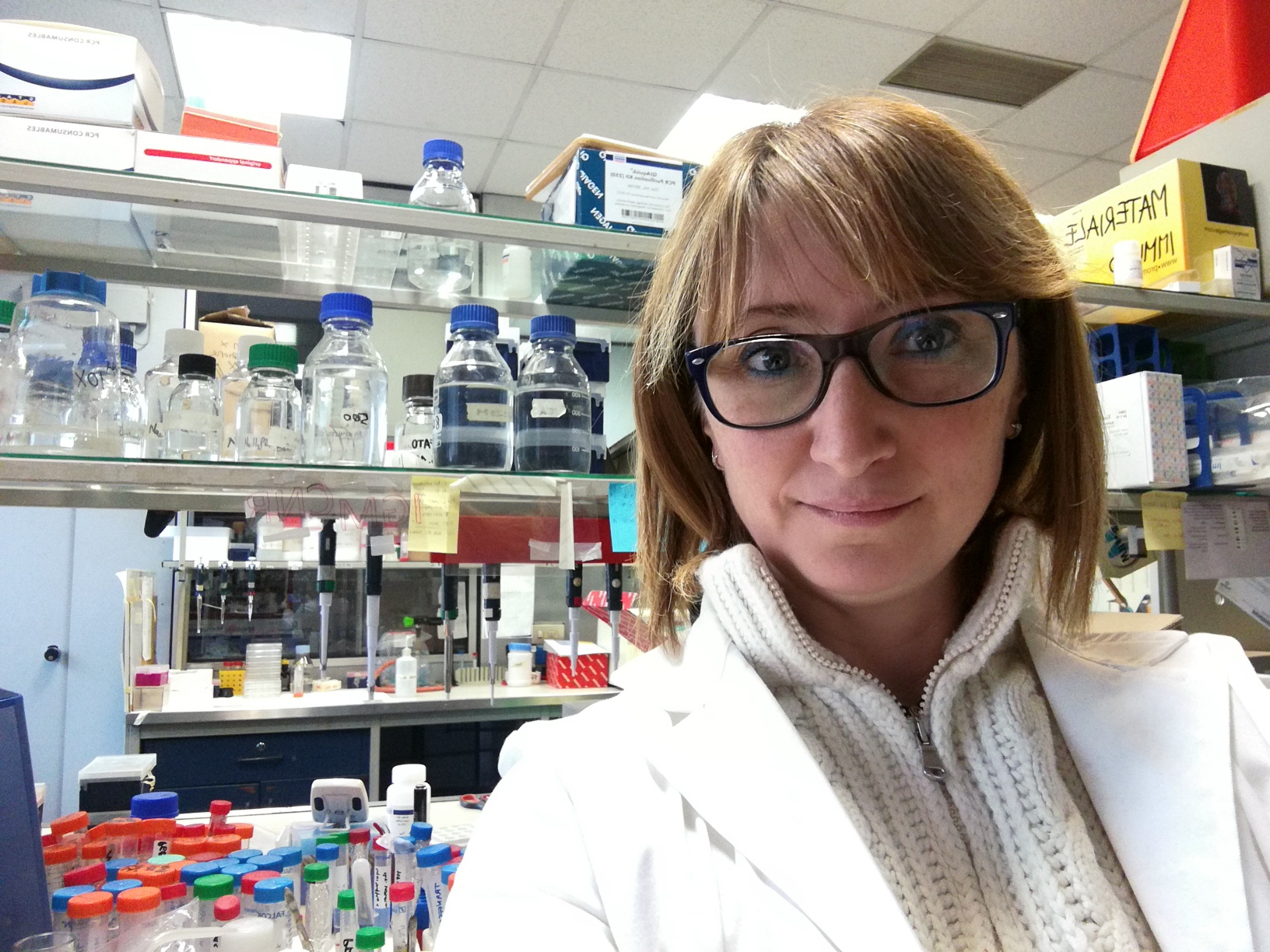 Istituto di Genetica Molecolare "Luigi Luca Cavalli-Sforza" – CNR
Via Abbiategrasso, 207
27100 Pavia
Tel: 0382 546363

E-mail: laura.zannini@igm.cnr.it


Curriculum Vitae – Download
Elenco completo delle pubblicazioni – Download

Attività di ricerca
L'interesse principale del nostro laboratorio è lo studio della risposta al danno del DNA (DDR), una complessa cascata di trasduzione del segnale che le cellule hanno sviluppato per contrastare le lesioni al genoma causate da agenti esogeni o endogeni. Ogni giorno le cellule sono esposte ad agenti genotossici che possono danneggiare il DNA e, se queste lesioni non vengono riparate correttamente, possono causare instabilità genomica e tumori. Infatti, mutazioni nelle proteine della ​​DDR sono state trovate in molti tipi di tumore. Tuttavia, sebbene possano favorire la tumorigenesi, i difetti della DDR costituiscono anche una debolezza che può essere sfruttata dalla terapia poiché i farmaci in grado di indurre più lesioni di quelle consentite dalla capacità di riparazione delle cellule tumorali possono essere utili nella terapia dei pazienti oncologici. Proprio per questo motivo è importante, e soprattutto interessante, chiarire i meccanismi molecolari alla base della DDR e della riparazione delle lesioni del DNA.
Durante i nostri studi, ci siamo concentrati in particolare sulla cascata di trasduzione del segnale mediata da ATM-Chk2 e ci siamo occupati della ricerca e caratterizzazione delle proteine ​​che interagiscono con Chk2, una chinasi con un ruolo importante nella regolazione dell'attivazione dei checkpoint del ciclo cellulare in risposta al danno al DNA. Recentemente, abbiamo identificato e caratterizzato la funzione di DBC1 (Deleted in breast cancer-1, CCAR2, KIAA1967), una proteina nucleare la cui attività è regolata da ATM e ATR e che, collaborando con Chk2, partecipa alla DDR e alla regolazione dell'apoptosi. Durante questi studi abbiamo scoperto che anche TSPYL2 (Testis Specific Y-encoded Like protein 2) è un altro componente della DDR e che condivide con DBC1 importanti funzioni nella regolazione dell'attività di p53 e dell'induzione dell'apoptosi in risposta al danno al DNA. L'obiettivo principale del nostro laboratorio è quindi quello di studiare come DBC1 e TSPYL2 cooperano e partecipano alla DDR, come sono coinvolti nella tumorigenesi e nella progressione del cancro e se in futuro potranno essere dei buoni candidati per la prognosi e la terapia del cancro.

Pubblicazioni Recenti
2022
Sex disparities in DNA damage response pathways: Novel determinants in cancer formation and therapy Journal Article
In: iScience, vol. 25, iss. 3, pp. 103875, 2022.
2019
TSPYL2 is a novel regulator of SIRT1 and p300 activity in response to DNA damage. Journal Article
In: Cell death and differentiation, vol. 26, no. 5, pp. 918-931, 2019.
2018
Cell cycle and apoptosis regulator 2 at the interface between DNA damage response and cell physiology Journal Article
In: Mutation research - Reviews in Mutation Research, vol. 776, pp. 1-9, 2018.